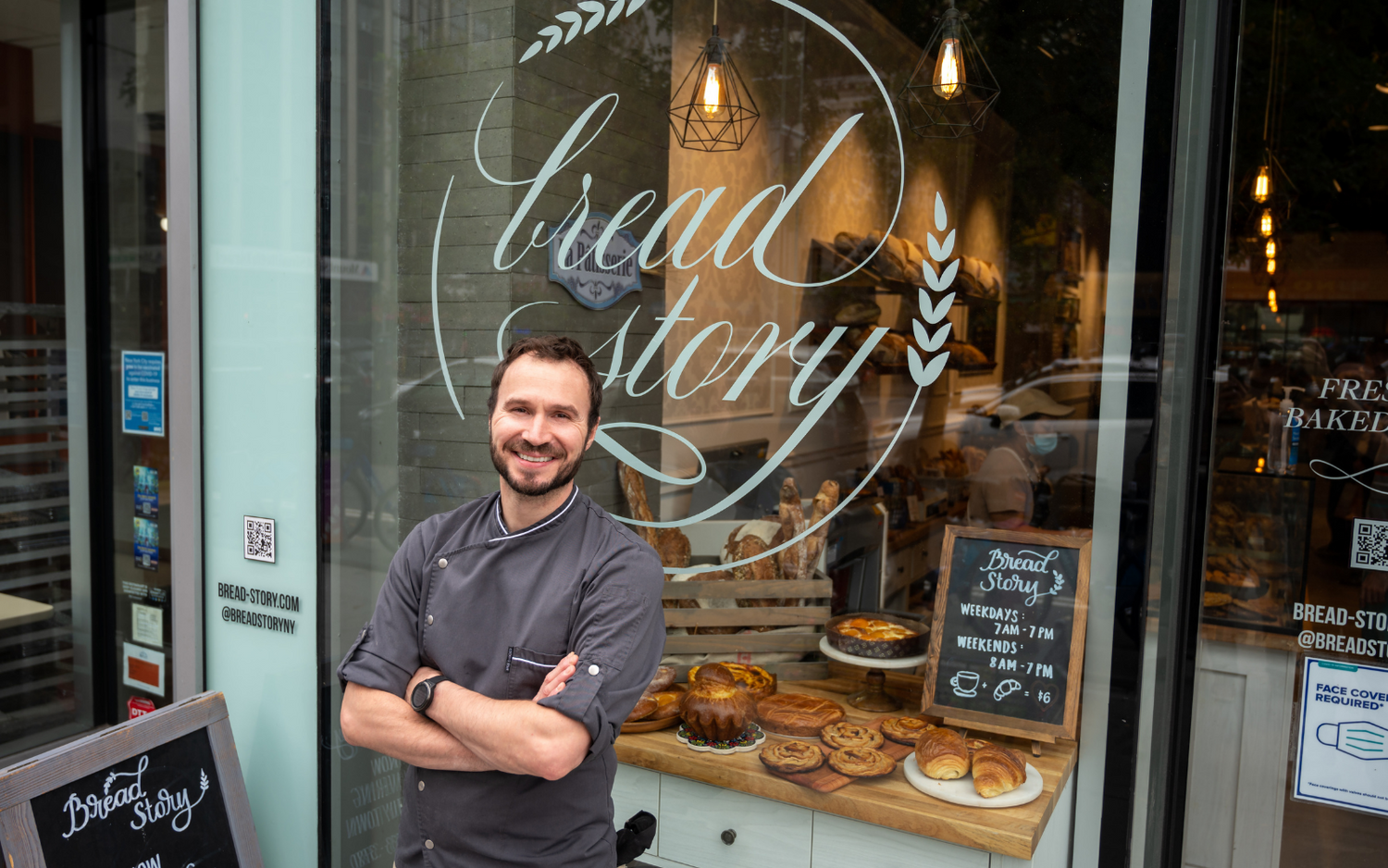 Meet Chef Yann Ledoux
Bread Story's mission is to serve our StuyTown, New York community with freshly baked French delights for the pleasure of families and those seeking to enjoy a taste of the French heritage and "savoir-faire". 

Stop by Bread Story around 12 pm daily to see Yann baking fresh croissants from our kitchen window.
Our Story
Fresh from the oven with lots of stories to share.
Bread Story of the Month
Did you know that each month we feature a different French product in our bakery and share its story of origin on postcards that you can take home? ⁠⁠
READ THIS MONTH'S STORY
Try our Subscriptions
Are you craving Bread Story on a regular basis? Try these tasty subscription packages available for in-store pick up or local StuyTown delivery!
Learn More
Customer Reviews